In terms of quality and performance, both Melamine Faced Chipboard (MFC) and standard laminates have come a long way. With a wide range of authentic designs and textures, these high-quality, wood-based solutions are ideal for vertical and horizontal furniture and interior design applications.
While Melamine Faced Chipboard (MFC) and laminates are manufactured differently, the same decorative paper can be used to create an ideal surface match for both products. To achieve truly flawless surface-to-edge designs, pair these decorative surfaces with our matching edge banding.
Discover the differences between Melamine Faced Chipboard (MFC) and laminates, as well as the advantages of each product:
Melamine Faced Chipboard (MFC)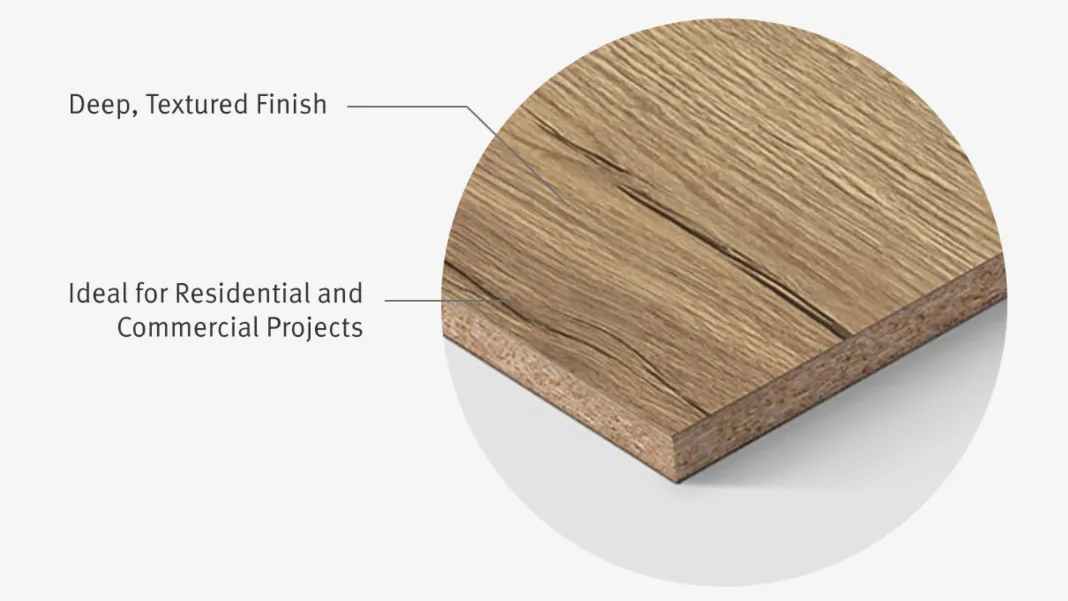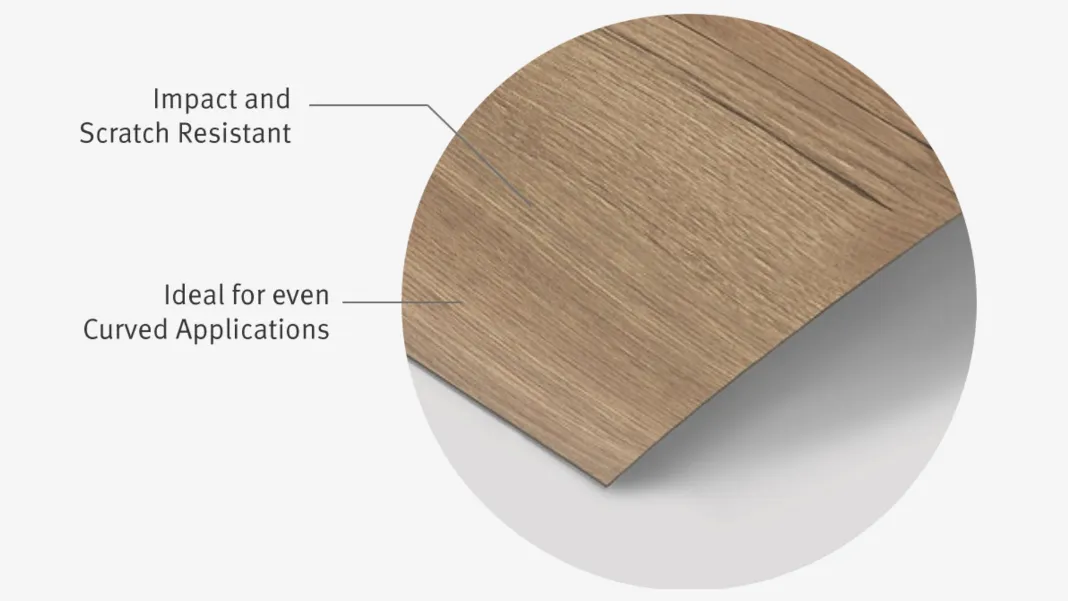 Eurodekor Melamine Faced Chipboard (MFC) is made by permanently fusing resin-impregnated decor paper on both sides of our Eurospan Particleboard substrate. Heat and pressure activate the resin, effectively sealing the paper to the substrate and preventing it from peeling away.
Melamine Faced Chipboard (MFC) is not only long-lasting and fade-resistant, but they also have the appearance and feel of realistic woodgrain, concrete, or material designs. Melamine Faced Chipboard (MFC) is designed with enhanced performance characteristics that provide the features you require to realize your design vision.
Melamine Faced Chipboard (MFC) is appropriate for healthcare, hospitality, retail, and other commercial settings in addition to residential settings. It's an excellent choice for both horizontal and vertical applications in furniture and interior design, such as:
Cabinets
Closet Systems
Office Furniture
Store Fixtures
Architectural Wall Paneling
EGGER Laminates are among the most durable, long-lasting, and versatile decorative surface materials available. They are ideal for high-traffic horizontal and curved applications due to their fade resistance. Due to our EGGER  standard laminates being postformable, they are ideal for countertops.

Our laminates are multi-layered in construction. High pressure and heat are used to fuse melamine resin-impregnated decorative surface paper with multiple core layers of phenolic resin-impregnated kraft paper, a balancer paper, and a wear-resistant top layer. During the finishing process, laminates must be bonded to a substrate such as particleboard or MDF.
Laminates are ideal for a variety of residential and commercial applications, such as:
Tabletops and desktops
Countertops and backsplash panels
Cabinets
Door Elements and wall claddings
At NORM, we offer a wide variety of both materials for your home and commercial renovation project. Our EGGER MFC and Laminates come with Anti-bacterial properties, are Green label and TUV PROFiCERT certified, and are ultra-low in formaldehyde emissions that make the products a safe and highly recommended choice for your renovations.
Contact us now to get the ideal solutions for your home furnishing needs.